Jungle church March 10:
students3We prayed for a young man with knee pain. He was just before getting surgery. So we prayed for Him and he got healed. He stretched His knee and bended, it was almost scary ☺
Hospital March 13:
We got to pray for so many men and got to encourage them. It was just so great to be there and seeing how they all got touched by God. We did see healings, how God took pain away and gave back parts of sight to a man. That's one side of the miracles we saw. The other one was to be able to go in to this hospital and pray. God opened a door, which was not open before!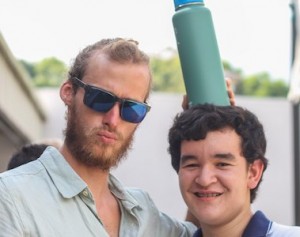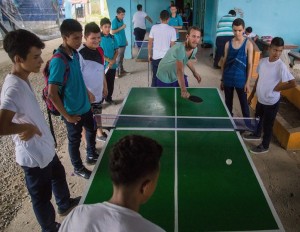 Boarder Town Paso Canoas March 14:
Matt3As we were walking through the streets of Paso Canoas we got to pray for people and invited them to cometo the church. We saw men get changed from having a sad face to have a face full of joy. It was so great to see how easy God works. On this day three men gave their life to Jesus!
Summary:
Matt4The whole trip in itself was a miracle. I got to encourage so many different people. It was so awesome! We got to teach the prophetic to so many young and older leaders, can't wait to go back and see what God is doing and did. This trip taught as well myself so much! I learned that it is so important to go back to God (to the well of love, life and power) every day. I was so focused on my team that I forgot to go back to the well and I asked God; why am I so tired and exhausted? Then he reminded me to come back to Him to get fresh power, life and love. People cannot give me that. It was awesome!